!body bgcolor="#F0C0A0">
About Me!
You are in Peter Crayson's Site!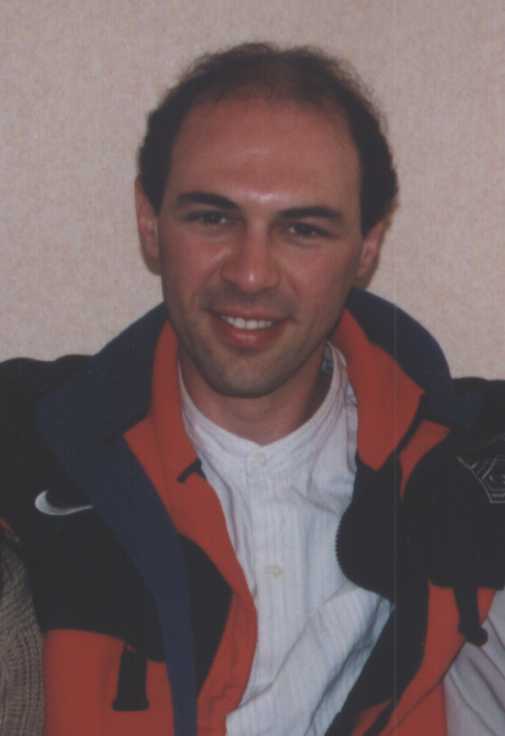 This is what I look like!
This picture was taken in Japan in March 1998,
just after I finished working at the
Nagano Winter Olympic Games.

Hi! Here's just a little about me, for anyone who's interested. You're quite welcome to e-mail me to find out more should you wish to do so!

Vital statistics: Age: 39. Lifestyle: strict vegetarian, don't smoke, rarely drink

Nationality: Australian

Current job: Program Manager

Previous jobs: Junior high school English (as a foreign language) teacher in Gifu Prefecture, Japan; Volunteer at the Nagano Olympic Games; IBM mainframe (VM) systems programmer

Academic qualifications: B.Sc. (Computing) at the University of New South Wales; Cert. TESOL at the University of New South Wales; Dip. Indonesian Language and Culture at Universitas Kristen Satya Wacana, Central Java, Indonesia; plus many other lesser courses!

Languages: Japanese, Indonesian, Malay, French, German

Interests and hobbies: many!!! Some are: reading; travelling; anthropology (cultures, philosophies, religions); photography; nature and the environment, bushwalking/hiking; science and technology; languages; films, music and the arts; eating healthy, vegetarian food; organic gardening and cultivation; current affairs and politics; law (especially constitutional law); electoral systems; foreign affairs; the urban environment; transport systems...

Values: Compassion, justice, fairness, honesty, loving-kindness, humility, ...

Impersonal Goals: To make some contribution towards making the world a better place. If I were superhuman, I would bring peace, justice, fairness and well-being to all peoples and bring about harmony between humans and nature. Since I'm not superhuman, I would strive to at least go some small way towards achieving these goals!

Some philosphical musings
Want to know anything else? Ask!

---

If you'd like to contact me, please email me at petergc@bigfoot.com.
---
This page hosted by Tripod.
Get your own Free Home Page!
Back to the Top